White Paper: Four Field Service Scenarios
In this exclusive Field Service News white paper we offer an in-depth exploration of Gartner's four service scenarios and how they align within a customer-centric service model…
In assessing the future of field service earlier this year, Gartner predicted four future operating scenarios in field service management that they believed would dominate service operations for the next five years.
These were equipment-centric, outcome-centric, appointment-centric and knowledge-centric.
However, some critics have suggested that such rigid modelling doesn't consider how different customers will require different weighting on each of these areas of focus, and often a blend of all four scenarios will exist in any given service organisation.
In their defence, Gartner listed these as scenarios that service companies may face rather than models they should adopt. However, given Gartner's gravitas and global presence, there has been a lot of industry discussion around these four suggested scenarios and what service delivery models best meet each.
Indeed, while, on the surface, it may seem simpler to have a service-centric model that can flex and adapt to differing customer needs, the reality is that such a model requires the ability to be built upon Gartner's suggested matrix of scenarios and expand it further by adopting Peter Drucker's famous Outside-In methodology.
In this white paper, we will take a deep dive into the benefits, restrictions and also requirements in terms of technology, people and processes for each of Gartner's potential operating scenarios.
We will then explore how a customer-centric service model, one that places the customer at the heart of service design strategies, can and should sit across all four scenarios and be able to draw elements from each – while both better meeting the needs of individual customer organisations and driving service efficiency.
This exclusive Field Service News white paper, authored by leading industry commentator and analyst Kris Oldland, will be available for a limited period on our FSN FREE subscription. If you are yet to subscribe to you can do so now in less than a minute and access this paper and all other content available on FSN FREE instantly.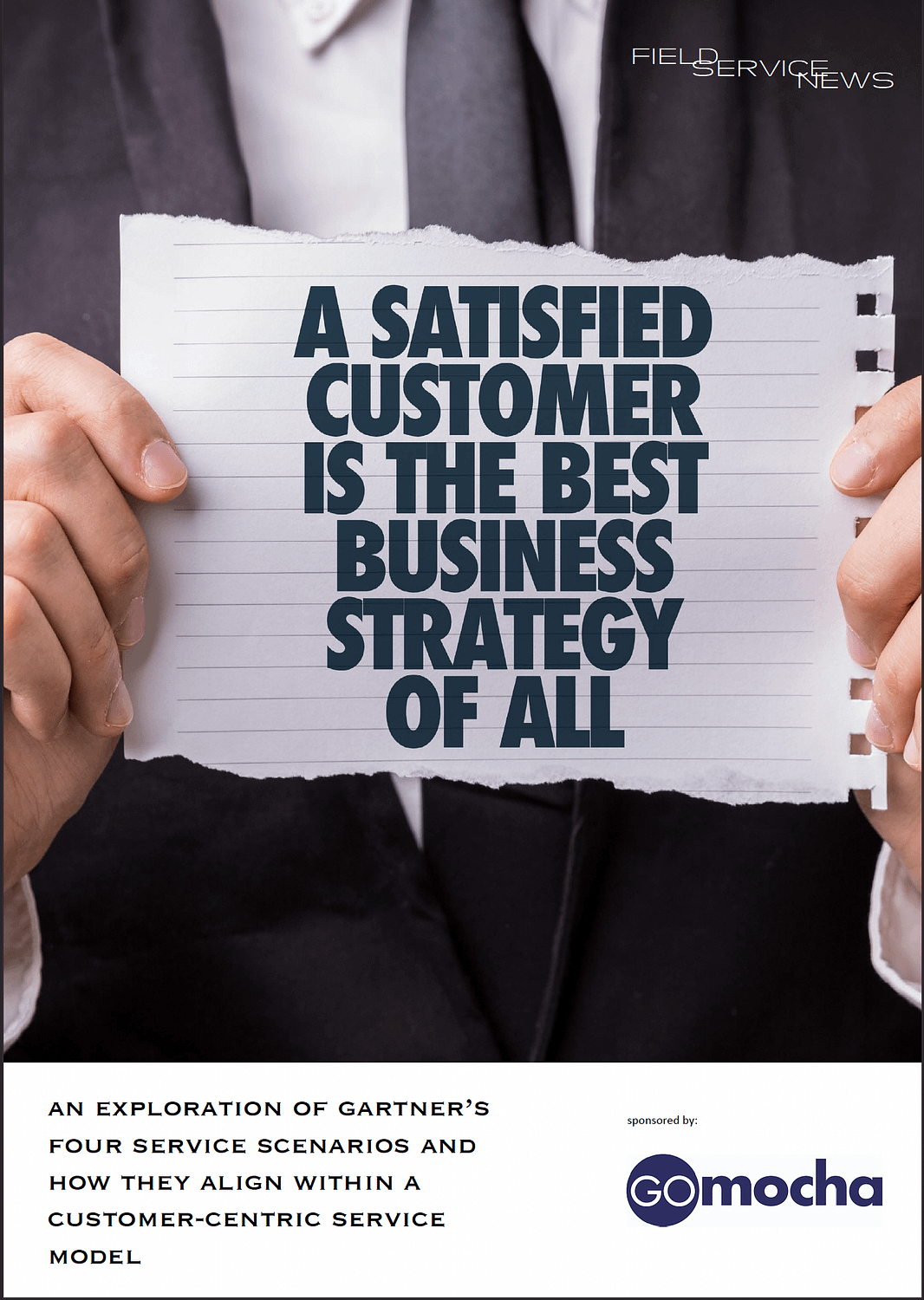 Data usage note: By accessing this content you consent to the contact details submitted when you registered as a subscriber to fieldservicenews.com to be shared with the listed sponsor of this premium content Gomocha who may contact you for legitimate business reasons to discuss the content of this briefing report.
This content is available for FSN PRO members and also for a limited period for FSN FREE members. Please make sure you are logged in to access this content.
Not yet subscribed? Instantly unlock this content and more on our forever-free subscription tier FSN FREE
Join FSN FREE today!
Subscribe to our forever-free subscription tier FSN FREE by completing the brief form below and get instant access to this resource plus a selection of premium resources every month.
[pmpro_signup submit_button="Get access now!" level="1" redirect="referrer" custom_fields="true" short="true"]