A period of transition where asset data is collected through multiple sources
A period of transition where asset data is collected through multiple sources
With the study findings establishing a clear correlation between the extended utilisation of asset data and improved levels across multiple key business metrics, does this mean that those service organisations currently not collecting and utilising asset data effectively need to invest in expensive retrofits of existing assets while simultaneously developing all-new assets to be IoT enabled to be able to take the next step on their own maturation path?
When it comes to the collection of asset data, all too often, the discussion automatically turns to data collection via remote digital connections.
However, the truth is that, while undoubtedly the Internet of Things is only going to play an increasingly important role within our industry, it is still only one mechanism of collection for asset data.
In the initial report in this study reflecting on the quantitative data from the first phase of the project, we saw that while slightly over half (52%) of companies stated that they utilised direct connectivity to the asset to collect asset data, we also saw a similar amount of asset data collection from technical support agents, and an even greater number (65%) collecting asset data via their field workforce, further to this nearly a third (29%) of companies collected asset data from customer-driven updates. Additionally, almost a fifth (18%) collected asset data from partner-driven updates.
In many ways, this is indicative of the industry we occupy being caught between the past and the future. It is becoming increasingly clear that the future of field service will be heavily reliant on our application of data.
As older assets in the field are replaced with newer, IoT enabled models, this will become a standard mode of operation. However, in the present, we have to face the reality of seemingly endless pressure to achieve more with less. It is a challenging dichotomy to resolve. On the one hand, in the here and now, we need to reduce the time each field service worker takes per job.
On the other, we need to request that they spend extra time collecting asset data at each job so we can begin to build the processes that will allow us to operate in a more data-centric manner moving forward.

Again, to quote Jeukens, "It is a tough business case to build." So how have those who are successfully utilising their field technicians and their contact centre agents, and even their customers to collect asset data going about this task?
"We've literally baked it into every single interaction," explained one senior service leader working within the med-tech space. "Whether it is provided by the customer when they are speaking with the service desk, when our field service engineers are onsite or via IoT, the required data is taken down at every point.
"For us, we see the investment in time that it takes to do this is a necessary cost that will allow us to generate further efficiencies both potentially down the line with any given asset but also in terms of understanding how to better optimise the whole install base. The slight additional effort now at each asset interaction, we believe, will pay dividends moving forwards.
"Additionally, we are still restricted by what connectivity we can implement in certain situations where our assets are operational, so manual collection of asset data is critical for us to be able to establish a coherent and comprehensive approach to how we will continue to grow our service strategies around consistent data analysis."
For another of our interviewees, a VP of service for a Canadian HVAC provider working in commercial real estate, the biggest key is convincing customers to provide regular updates for asset data.
"The conversation that we had to have with a number of our customers was that while we would be collecting asset data every time our technicians would be onsite providing maintenance, if they wanted to move to a more proactive level of service, where we would offer a guarantee of ongoing uptime, then there were two choices.
"They could either upgrade their existing equipment so we could install systems that allowed us to connect remotely, which was, of course, our primary recommendation, but for those customers who wanted to continue with their existing system for a little while longer, we would be looking to them to provide regular updates of key data from the system so we could enter it into our own systems that would allow us to begin working towards a more sophisticated means of delivering maintenance.
"In essence, using the customer to provide asset data allowed us to have a more gradual transition for them from their existing SLA based service agreement to a more proactive model. When this was explained to them in that way, when it was outlined that the maintenance of their heating and aircon system would be more efficient and could be better scheduled around their off-peaks hours, they, in the most part, saw the value in this.
"We also made it as easy as possible for them to provide that data, so it was a small effort for them, and I think the fact that they saw us as engaging with them in providing an alternative other than invest in new equipment was also appreciated."
As mentioned earlier, it does indeed appear that as an industry, we are in something of a state of flux as we move from a world of traditional break-fix service offerings to one where service becomes proactive, preventative and driven by data- and it is through approaches to bridging this gap as outlined above, where we can work with our customers and utilise our field service engineers to allow us to transition from the past to the future.
"There a couple of ways to approach this transition," explained Wilding, when this topic came up during the debrief session.
"There are retro-fittable solutions to provide connectivity. Yes, these won't harvest the same volume of data as a device that is designed with all the sensor suite, but they do allow for certain information to be harvested. Additionally, we have to consider the evolution lifecycle of some of these devices that don't have the capability to be connected – these will naturally be replaced over time with devices that do have that layer of connectivity.
"The other aspect is when you are looking at a customer service agreement; expectations are growing. As we deliver more as a service organisation, the customer then begins to expect that standard. Then as their expectation grows, you have to keep ahead of their expectations because every time you deliver something new, they will expect even more . So in exchange for that increasing expectation of service standards, they have to invest more in the products.
"They have to recognise the lifecycle of the product and so if the customer wants a new standard of service, they want improved response levels, connectivity levels reliability and uptime then we are moving into equipment as a service. They have to move to that with the service provider.
"Therefore, if they have equipment that cannot fit within that profile, that cannot be served at the same level as their expectation and so leaves them with a level of risk, then you as the service provider have to work with that customer collaboratively to bring them out of that lifecycle a little bit quicker to enable that expectation to be met."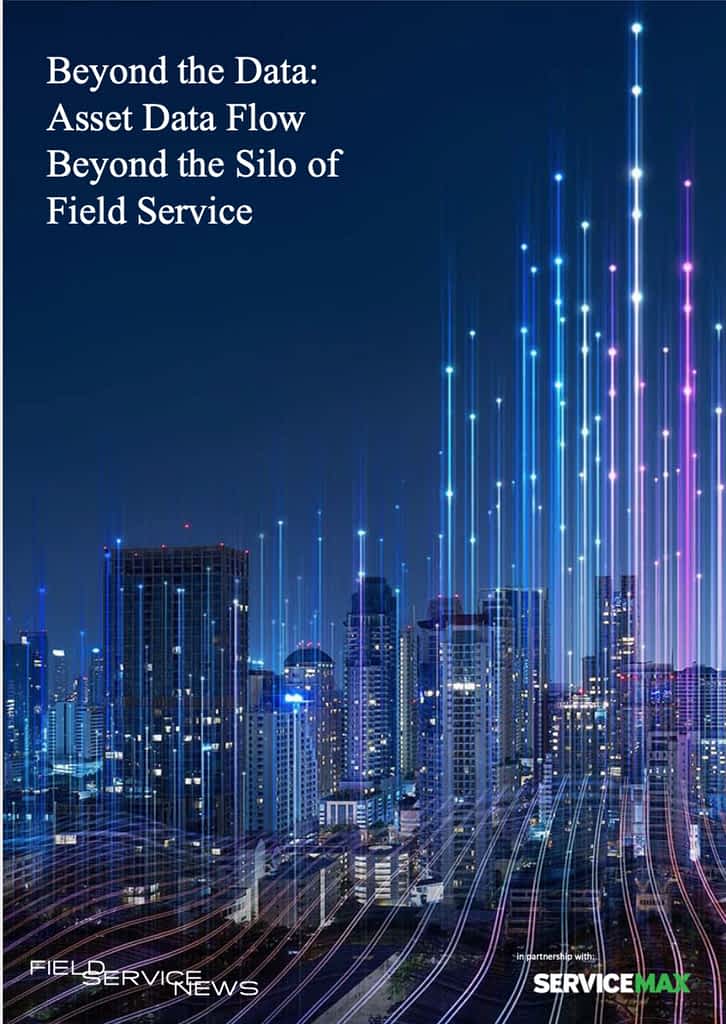 Want to know more? This feature is an excerpt from a white paper published by Field Service News and ServiceMax. Please either log-in or subscribe for access.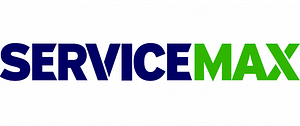 Data usage note: By accessing this content you consent to the contact details submitted when you registered as a subscriber to fieldservicenews.com to be shared with the listed sponsor of this premium content ServiceMax who may contact you for legitimate business reasons to discuss the content of this white paper.