The Skills Gap, Illustrated
In a new series of excerpts from a recent white paper published by Aquant we uncover how field service organisations and their workforce (really) measure up, and provide an analysis of how to use hidden KPI data to cut service costs and improve delivery…
The team snapshot: the distance between heroes and challengers within an organization
First, let's take a step back. Seasoned service leaders spend a lot of time looking at data dashboards to put the clues together. You may have scanned all the individual KPI stats above and thought to yourself, "Our organization is in pretty good shape. We fall well within the average."
The problem? Those above KPIs are only telling part of the story.
A better way to think about the success of a service team is to understand how big of a skills gap exists between your best technicians and underperformers. That will help you hone in on underlying service issues.
To determine the skills gap we calculated the percentage difference between heroes and challengers across all organizations.
We divided it into:
Top performing organizations
Average performing organizations
Poor performing organizations
It's more important to understand if there's knowledge equality within your service teams as opposed to measuring success by KPI alone. If there's a large gap between heroes and challengers, service will be more costly and less effective.
Why The Skills Gap Matters:
A bigger distance between heroes and challengers leads to:
Heavier workload on your already overburdened experts
Increase in service costs
Decrease in customer satisfaction
Uptick in customer churn
Less capacity for organizational resilience Negative impact on growth
DECREASE THE SKILLS GAP, INCREASE ROI
Advanced detective skills aren't required to understand the benefits of a knowledgeable workforce.
Here is the cost savings associated with upskilling your workforce a little and a lot.
This white paper is currently available exclusively to all FSN PRO members. Subscribe today to have instant access our industry-leading library with over 130 resources, 70+ hours of in-depth conversation and our FSN Education Masterclass courses.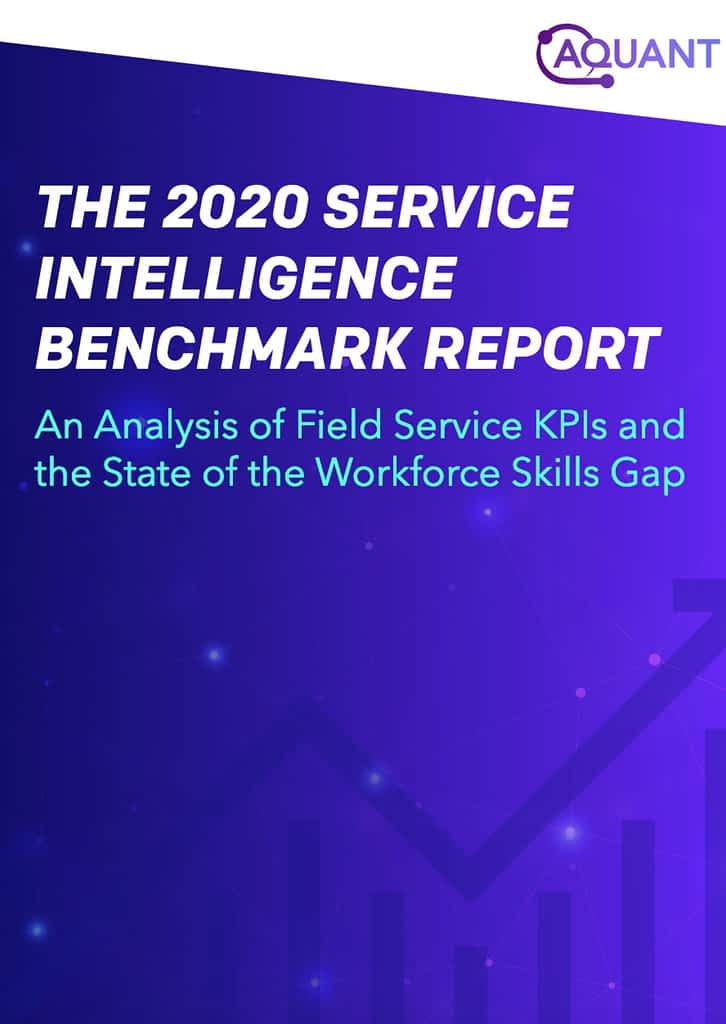 Data usage note: By accessing this content you consent to the contact details submitted when you registered as a subscriber to fieldservicenews.com to be shared with the listed sponsor of this premium content Aquant who may contact you for legitimate business reasons to discuss the content of this white paper.