So far in this series of features analysing the findings of an exclusive Field Service News Research project run in partnership Salesforce we have identified the widespread adoption of remote services by field service companies since the pandemic and also outlined how such mechanisms of service delivery could become a mainstay of the field service sector. But how exactly is remote service delivery defined?
Before we begin to explore the critical question of what the impact the adoption of remote service delivery could be on the fundamental aspects of service revenue and service strategy design, we should take a moment to clarify exactly what we mean by remote service capabilities.
As perhaps is to be expected with such a rapid and widespread adoption of new processes and technologies, the definition of what exactly defines remote service capabilities remains undefined. At its core it is, of course, a reasonably easy definition, remote service capabilities are precisely what it says on the tin, the ability to deliver service remotely.
Yet, with a significant portion of field service companies moving to a remote-as-a-default approach to service delivery, it would also follow that exactly how remote service is delivered may become an area of differentiation amongst competing service providers. With this in mind, it is important to understand the differing types of tools field service companies deem necessary for remote service delivery.
To ascertain this, we asked the field service companies within the study which tools they were using to deliver remote services. The results here were particularly enlightening, for while there is widespread adoption of remote service capabilities, it would appear that in no small degree these capabilities remain relatively rudimentary.
The most widely cited tool for delivering remote services amongst field service organisations remains the telephone, which 83% of companies cited. (figure 3)
Of course, for many organisations, this may be because the phone remains a fundamental layer of communication and is the go-to tool for all companies when it comes to communicating with customers, not just in emergency situations, but also as, if 2020 has taught us anything good communication, understanding and empathy are important and often overlooked components of excellent customer service. Phone offers, an effective yet familiar tool at such times. Ultimately, the phone remains an integral part of the communication chain, regardless of additional technologies.
The obvious next step in terms of technological sophistication within this context would be the use of video conferencing tools. However, when we look at the respondent data, we now see a significant drop in companies using such tools to deliver remote services. Just over two-thirds (67%) of companies stated they are using video conferencing tools to deliver services remotely.
However, in the context of genuinely efficient remote service delivery, while a significant move beyond the confines of the phone, even video conferencing tools remain relatively rudimentary.
In practice, video conferencing can be cumbersome to use in the field, particularly when compared to the more sophisticated tools currently available that leverage and utilise the latest Augmented Reality (AR) technologies.
Yet, when we look at the level of organisations leveraging AR technologies, we begin to see once again a best-in-class emerging with just over a fifth (21%) of field service companies falling within this category.
We also see a similar pattern, when it comes to connected assets within the field and the ability to pull data from those assets and run remote diagnostics. As revealed in a previous Field Service News study, we have now reached a point where three quarters (75%) of field service companies have the capabilities to read data from their assets in the field.
Yet, that study also revealed there is a far smaller number of these companies (46%) that can process that data and act upon it in real-time.
Those findings are very closely mirrored in this study also, with almost two-thirds (65%) of respondents stating that IoT and remote diagnostics are tools they are currently using to deliver remote services.
Yet, only 46% of companies say that they are using real-time analytics of the data as part of their remote services delivery.
The findings of the study here appear to be painting a much more nuanced picture than the broad narrative we have seen within the headlines of the industry press. Undoubtedly, we have seen the widespread adoption of remote service delivery in 2020.
However, the vast gulf in sophistication in how remote services are being delivered is perhaps much more significant than we may have assumed – ranging from the rudimentary to the highly sophisticated.
What this does of course mean is that this is an area in which forward-looking service companies, keen to differentiate on the standards of their service offering, have an opportunity to gain a competitive advantage now, while remote service delivery mechanisms mature.
---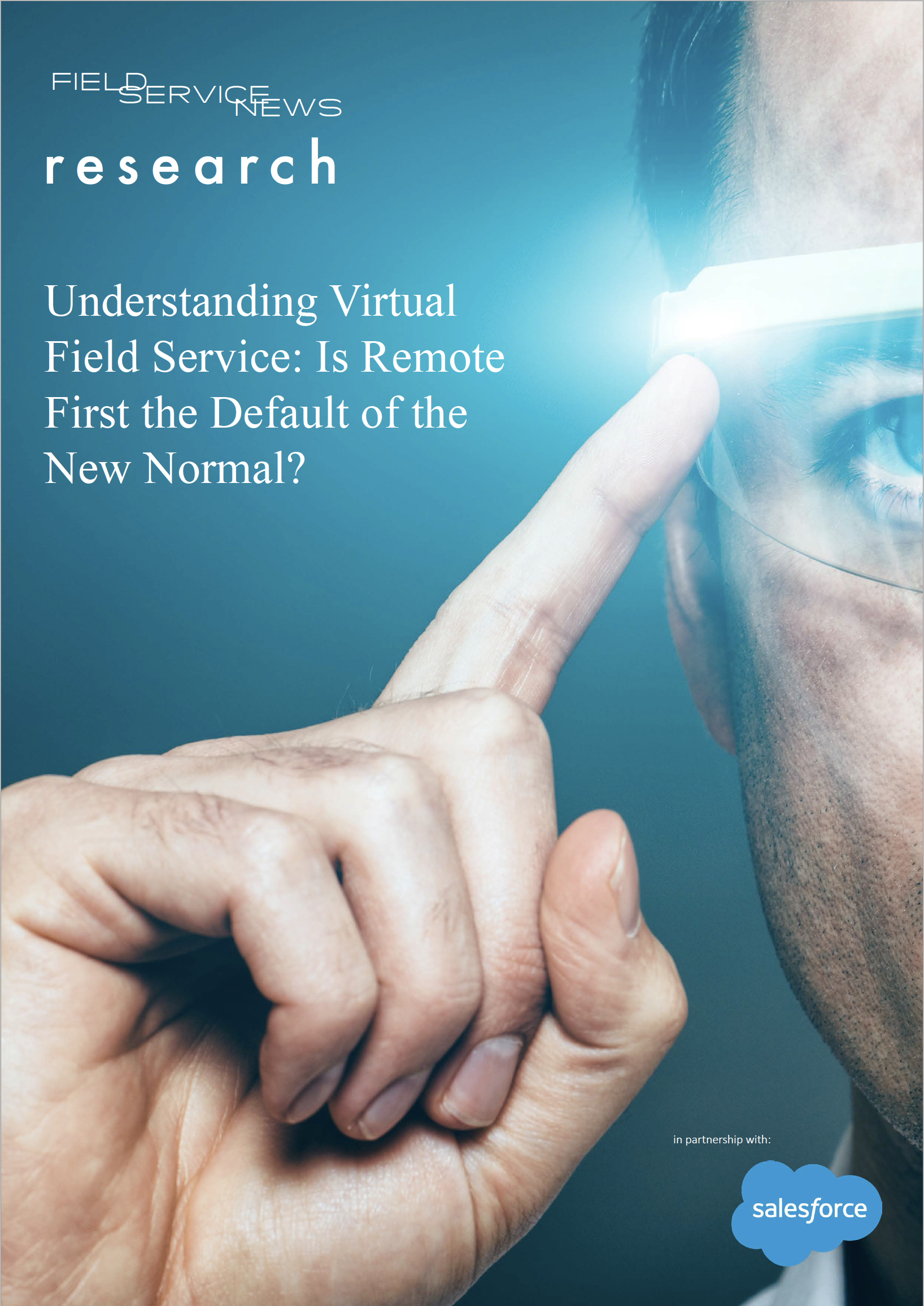 Want to know more?
You can find the full paper in the premium resource library