Prior to the pandemic we had begun to see a shift away from traditional reactive service towards proactive service approaches. This in turn was beginning to lead towards a gradual adoption of servitization.
Is this the path we will continue to plough as we move into the post pandemic environment?
Having undertaken an extensive research project with FieldAware in the latter months of 2020 we released a ground-breaking report that identified the emerging trends of the new normal. Having assessed the sectors opinions at the time we then returned to interview a selection of the respondents to go Beyond the Data and leverage deeper insight.
The following article is an excerpt from a report based upon those interviews as well as our exclusive debrief session. 
Another area that is heavily aligned to the growing adoption of IoT and that can also be spurred on by adopting remote service as a service delivery mechanism is a shift towards servitization.
Servitization, where product and service are brought aligned under a more holistic solutions-orientated approach, has been a growing area of focus for our sector for several years.  However, with the pressures of the pandemic, it was an interesting point of note in this study to see if the pandemic would either halt or drive the momentum behind the increasing shift towards servitization and advanced service strategies.
Several questions within the study were related to this area, and when we bring these elements together, we see a reasonably robust snapshot of the industry trend towards servitization continuing.
First, there was a clear indication that most service organizations see their relationships with their customers as partnership-based, an essential first step onto the road towards servitization. The study revealed that over three-quarters of companies, (76%) view their relationships with customers as partnership-based rather than transactional.
Another glimpse into these relationships' depth is the average length of the service contract, which can be an indicator of how engrained a service organization is with their customers. The average length of service contract was between one and three years, which aligns with industry expectations. However, as we dig a little deeper into the data, we see two interesting additional pieces of information.
When we look at those organizations who generally have shorter contracts in place with their clients, over half believe that these contracts will generally become longer post-pandemic.
However, this trend is also reflected with those companies whose average contract is over three years, so across the board, service companies anticipate engaging in deeper relationships with their customers. Tellingly amongst those companies with more extended based contracts, we also see a significant proportion stating they have introduced at least some form of servitization or advanced services into their service portfolio.
The final indicator that we are embracing advanced services across our sector is that we are seeing a distinct increase towards proactive service, again another step along a path towards a more advanced service delivery strategies.
Here, the data hinted at an industry in transition as we move away from the traditional reactive approach of break-fix and towards proactive service – something largely empowered by IoT.
When we asked our initial respondents whether their service was predominantly reactive, proactive or a mix of both the response was almost an even split with 33% stating predominantly reactive, 35% starting predominantly proactive and 32% stating an even mix of both.
"While prior to COVID, much of the spotlight on outcome-based approaches was that such models allow a service company to create a greater margin for their service, in actual fact, the technology that underpins such an approach also enable them to deliver an effective service, with high customer satisfaction while also reducing their own delivery costs…"
In our follow up interviews, the question of whether the pandemic had re-enforced the shift towards deeper partnerships came to the fore on a number of occasions.
One of the overriding sentiments was that this was a natural outcome of service organizations getting even closer to their customers across the last twelve months to overcome unprecedented challenges. This has dramatically fostered the spirit of co-creation that sits at the heart of the servitization.
As one respondent, a US-based head of service operations in the med-tech sector explained "we've always been very proud of being close to our customers, and we've been working in a proactive way for some time to help them resolve their problems before they fail. For us, unplanned downtime can literally result in a life-or-death situation in some cases.
"Before the pandemic, I wouldn't have said we were a servitized business, but certainly our service model would have been viewed on the more advanced spectrum of service strategies.
"Obviously, given the sector we operate in, our customers have relied on us more than ever as there have been massive pressures coming at them from all sides. This has meant that we have gotten even closer to them, and in many, many instances we established what were essentially war-rooms, intense planning and strategy meetings where we worked alongside our customers to plot a path to meet their demand and keep everything working as effectively as possible even in the most testing of times.
"As we look beyond this, I think a lot of the ideas and the relationships that were forged in the midst of the pandemic, in the 'heat of the battle' as it were, will be something that both us as the service provider but perhaps more importantly our customers, will want to build upon."
Reflecting further on the possible momentum in the adoption of servitization-based strategies the pandemic has caused Mason comments; "What I am seeing is a combination of the technology being put in place and also customer expectations now gearing around outcome-based thinking because of how service companies have had to adapt their way of working in that partnership model throughout the COVID experience.
"There is then another dynamic to add to the mix in that customers are placing pressure to reduce costs. We have to remember that this is because they are under pressure with their own customers to reduce costs.
"While prior to COVID, much of the spotlight on outcome-based approaches was that such models allow a service company to create a greater margin for their service, in actual fact, the technology that underpins such an approach also enable them to deliver an effective service, with high customer satisfaction while also reducing their own delivery costs.
"This, in turn, allows the service provider in the current environment to meet their customer market demands for greater price optimization, alongside an expectation of increased of outcomes.
"This does mean field service providers have to make sure they've got the right technology as well as the right process in places to execute against it. However, they're in a stronger position now compared to where they were pre COVID because of the markets' expectation that this is an acceptable way forward."
---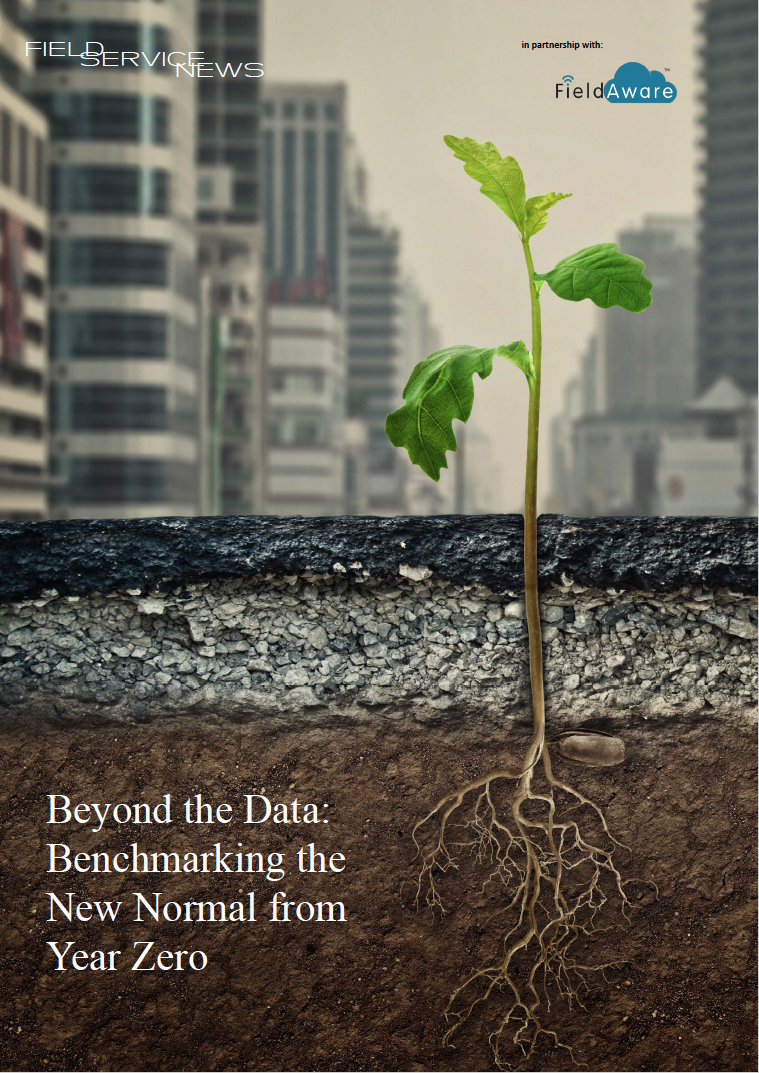 Want to know more?
FSN PRO and FSN PRO+ users can find the full paper this article is taken from in the premium resource library.