As we continue our series analysing an exclusive Field Service News Research project run in partnership with Salesforce we now turn our attention to what the benefits are of adopting a remote-first approach to service delivery…
Having identified the widespread prevalence of remote service capabilities that have emerged as a result of the pandemic, the essential tools being leveraged to deliver remote services and the most significant challenges field service companies face in delivering remote services, our focus so far in this paper has perhaps quite understandably been within the present. The shift towards widespread adoption of remote services has, as we have stated already, been unprecedented in the rapidity in which it has occurred, a result of course, of these most unprecedented of times.
With this in mind, it is perhaps only natural that the majority of the discussion around remote service delivery remains grounded in the here and now. In many respects, we remain within the eye of the storm, the pandemic itself, a mere catalyst to the global mass disruption affecting our industry.
Yet, since the earliest days of the pandemic, it was clear that the impact would be long-lasting. Whatever came after the pandemic, we would be operating under a different set of parameters to those that we had before. We have spent the last six-months discussing what the new normal would look like and it is becoming increasingly clear that remote service delivery will be a fundamental pillar in service delivery moving forward.
And while it was the pandemic that ushered in the mass adoption of remote service delivery, it is important to note that the technologies and processes for delivering service remotely are not only relatively mature but were already being implemented by best-in-class field service organisations for a reason. There are clear benefits for both the customer and the service provider in having remote service delivery as part of a service portfolio.
In a previous Field Service News Research study, we revealed that despite all of the hardships of 2020, over three-quarters (78%) of field service companies are still building towards growth in the next 12 months. If, as an industry, we are to meet such ambitious targets, we must understand where the benefits of remote service delivery lie for both service providers and their customers.
Perhaps the most obvious and easily identified benefit that aligns both service providers and their customers is the improvement that remote service delivery can offer in mean-time-to-resolution. We asked our respondents to list what they believed the key benefits for their organisation (figure 5) and their customers (figure 6) are. In both cases, we saw quicker response times identified as a key benefit by roughly nine out of ten respondents (89% for service providers and 93% for their customers.)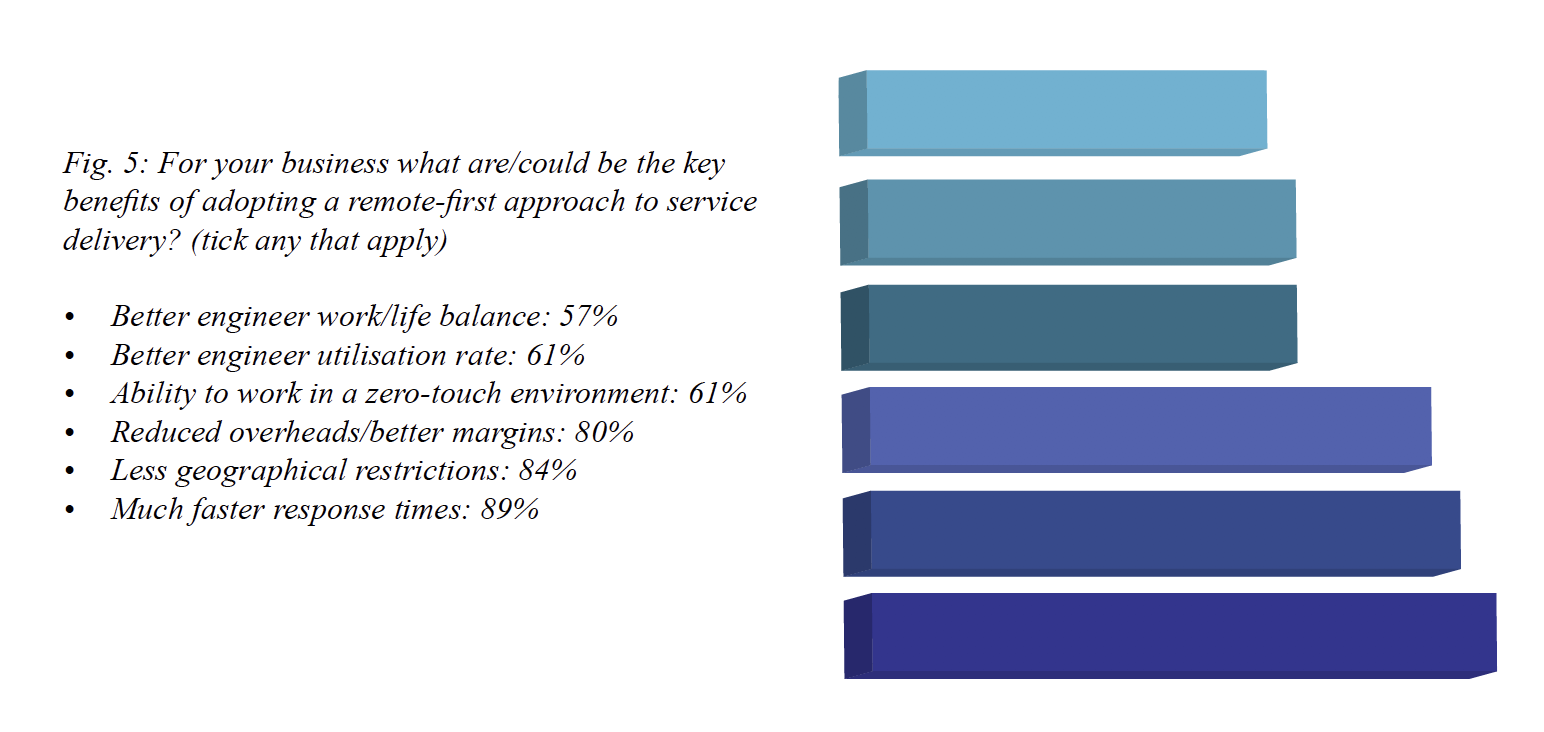 As we might anticipate, the ability to deliver zero-touch service also scored highly in both categories. Over half (61%) of respondents stated that the ability to work in a zero-touch environment was a key benefit for field service companies and a similar amount of respondents (56%) stated that they felt the ability to find a resolution without breaking bio-security was a key benefit of remote service delivery for their customers.
Of course, for the field service companies, another critical factor in the equation is how the adoption of remote service delivery can change the dynamic of the field service workforce. The study shows that in this regard again, the introduction of remote service delivery is principally seen as a positive development. Almost two-thirds of respondents stated that they believe greater technician utilisation rates is a crucial benefit of remote service delivery, while 57% of respondents also identified a better work-life balance for their engineers as a key benefit.
While, of course, any good organisation values the wellbeing of their employees, this latter finding is important for reasons beyond mere corporate altruism.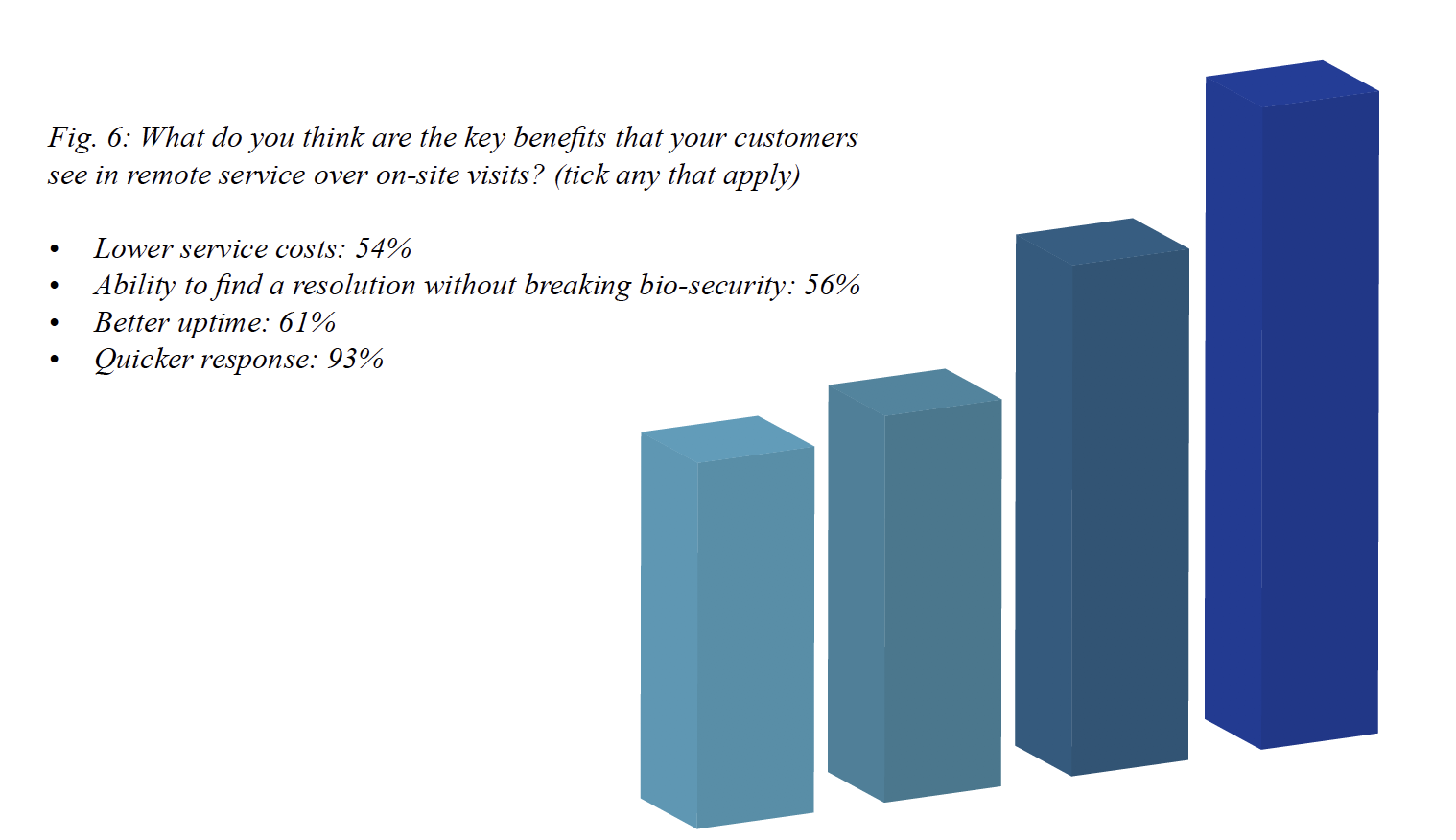 Field service work was heavily prioritised by necessity during the initial phases of lockdown, so field service companies could ensure that with their limited capacity, they were still able to deal with the most pressing, urgent and critical work. Indeed, in a previous Field Service News Research study we revealed that 63% of field service companies had to implement some form of prioritisation for service calls as a direct result of the pandemic.
The upshot of such actions is a growing backlog of that less urgent work that still needs to be undertaken and with each passing day those jobs, that were at the time not a priority, are becoming more urgent themselves. Additionally, with the capacity for many field service companies still below maximum, the backlog is only continuing to increase.
In such a situation, the demand for field service engineers will of course also further increase – and many field service companies were facing recruitment challenges before the pandemic as it is. Therefore, it is now more vital than ever that field service companies ensure their engineers and technicians are happy within their role and unlikely to be tempted away by a competitor.
Remote service delivery can help in this regard by giving the field service workers a far greater work-life balance.
We asked our respondents what they thought the key benefits of a remote service approach would bring to their field workers. Over three-quarters (82%) of respondents stated that less travel time and less time away from home would be a key benefit of implementing remote service delivery for their engineers, while over half (60%) of the respondents also stated they thought their field workers would benefit having more flexibility in the hours they work.
---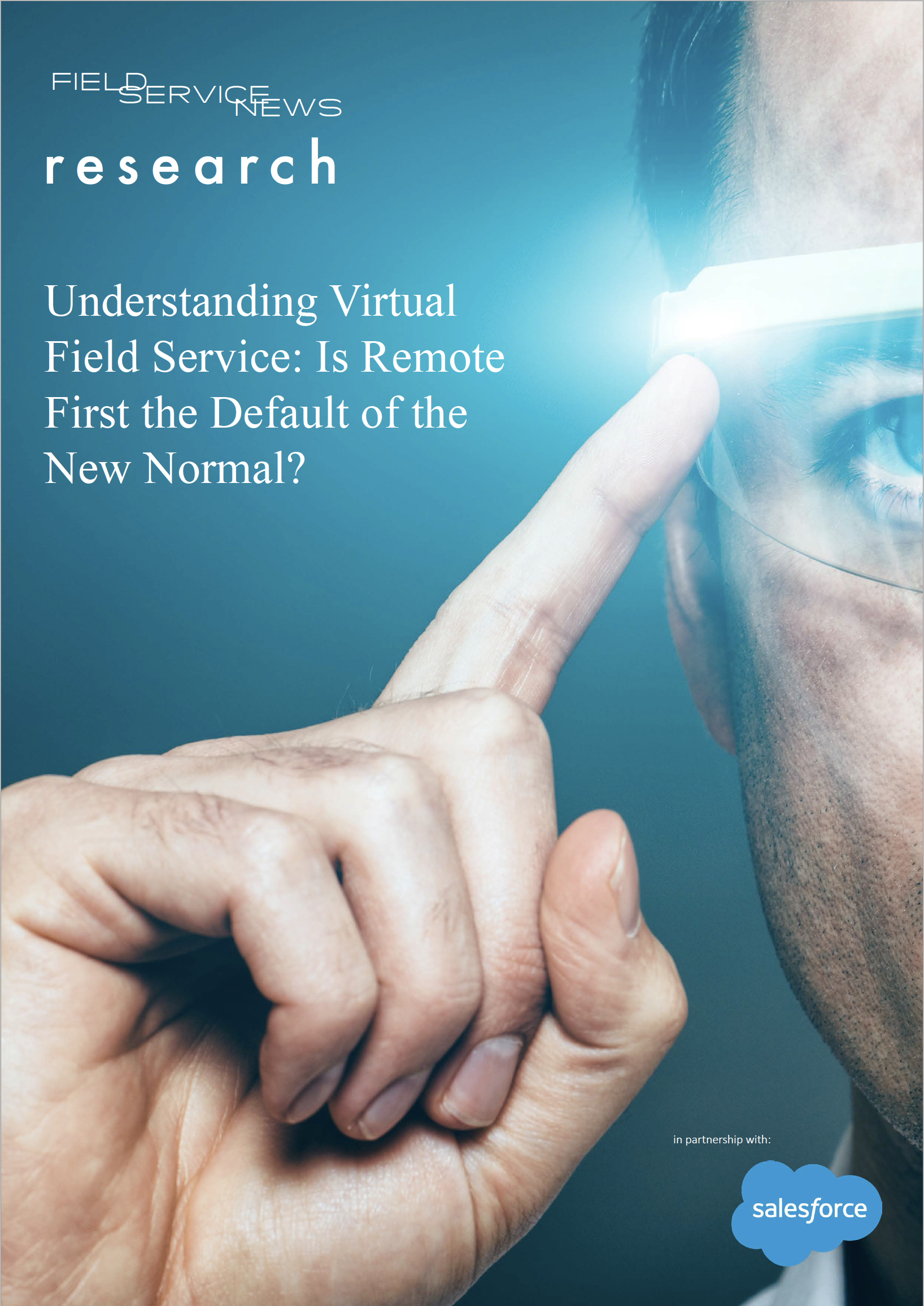 Want to know more? Find the full paper in the premium content library.