Our analysis of an exclusive Field Service News Research project run in partnership with FieldAware we look at how the rise of connected field service brings with it the challenge of fighting cyber-security…
One potential reason we are seeing a slightly slower adoption of automation to act upon the insight which lies within the IoT based data we are now able to access is a pervasive fear of the great threat of the twenty first century for business  – cyber-security.
As we enter a new data-centric era full of new opportunities, new threats and challenges will equally emerge. The biggest threat in an environment where all of our assets are on the IoT or even the emerging Industrial IoT which is potentially far more robust, is of course cyber-security.
This is clearly something that field service leaders are aware of and concerned about. Our study reveals that over three quarters (78%) of the respondents in our study agreed with the statement 'cyber-security is now a greater threat as service-delivery becomes more digitally centred and more assets become connected.'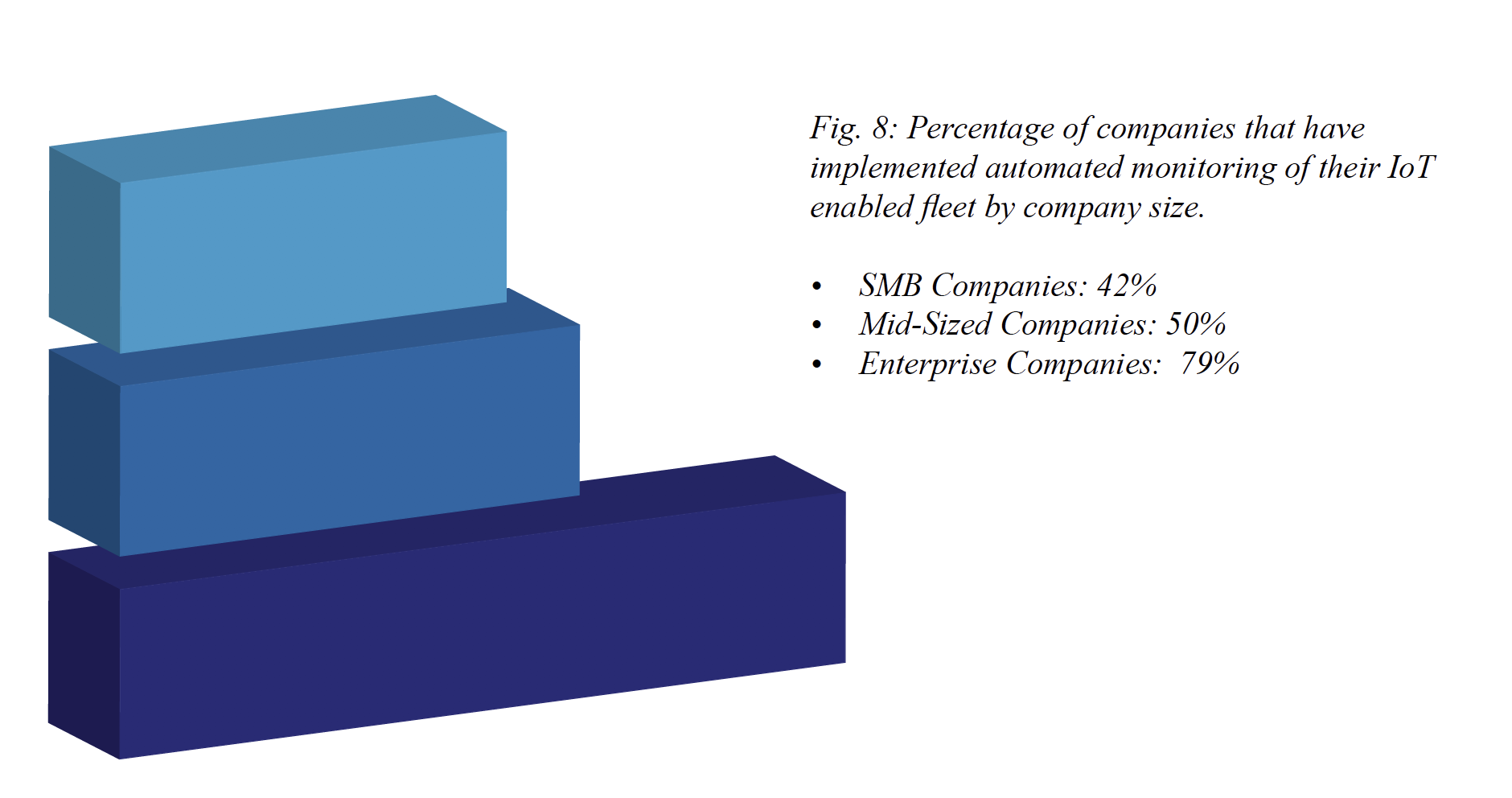 However, it would appear that this in and of itself is not a barrier to adoption of IoT automation in the field service workflow. Indeed, when we look at those respondents who have stated that they felt cyber-security was a greater threat in a connected fleet of assets we actually see a slightly higher percentage of companies (48%) that have implemented such solutions.
The real disparity here though is when we compare those companies in the enterprise sector to those in the SMB sector.
Amongst enterprise sized organisations over three quarters of companies (79%) had implemented automated monitoring of their IoT enabled fleet. When we review the data for SMB companies (i.e. those with less than 50 engineers) this figure drops to just over two fifths (42%). Meanwhile, mid-sized companies (with between 100 and 300 engineers) see exactly half (50%) of companies having such tools enabled. (Figure 8)
---
 Want to know more?
The full paper can be found in the premium resource library