In this next article from this Beyond the Data series run in partnership with Salesforce and focussing on remote service in the new normal, we ask what the wide variety in the sophistication of tools being used to deliver service remotely means and whether this offers a chance to gain competitive advantage…
While the pandemic has led to mass adoption of remote service as a means of delivering service throughout lockdowns, the sudden rush to adoption of such an approach has left wide disparities in how field service companies are delivering service remotely, ranging from sophisticated tools like Augmented Reality down to rudimentary tools such as the telephone.
Perhaps one of the most illuminating findings of the study was that while the overwhelming majority of field service companies had adopted remote service as a means of meeting their customers' needs during the pandemic, the actual tools they were using to do so were extremely varied.
As would be anticipated with so many companies having adopted the approach out of necessity rather than design, the most prevalent tools were basic and mostly whatever the service organisation already had in place.
When we take this into consideration, it is perhaps of little surprise that over three-quarters of field service companies (83%) were using phone as part of their remote service delivery, while just 21% were using Augmented Reality.
However, suppose remote service is to become a commonplace factor within service and maintenance delivery. In that case, how quickly we will see the sophistication of service companies' delivery methods evolve? How soon will tools like augmented reality become commonplace?
Of course, with so many companies seeking to implement such tools, the other question that arises is that while this means of service delivery is relatively immature yet simultaneously widespread, will those who adapt quickest and adopt more sophisticated tools sooner, be able to differentiate on how they deliver service remotely?
In short, will how companies deliver service become a key differentiator?
This train of thought was undoubtedly present amongst the selection of respondents we spoke to as our follow up to the survey.
As one Service Director working for a consumer appliance manufacturer responsible for service operations across Northern Europe commented "We do see an opportunity to move ahead of our competition currently in how we deliver service remotely.
"It is our opinion that this is going to become a mainstay of how service is delivered in the future so our investment in digital transformation has not only been increased but also projects that centre around remote service, including IoT and self-help service apps, have been accelerated and we are currently piloting some solutions in this area. We think there is a massive opportunity at the moment to gain a competitive advantage over our competitors."
You cannot ask your customers, for example, to buy smart glasses. Instead, you have just to try to work with them. This is particularly true in the B2C world, if things are too complicated or require additional investment, they just won't do it
Idan also reflected on whether the sophistication of service delivery would become a differentiator for competing service providers in the future during the debrief session. The critical point for him is that sophistication for the service provider must lead to simplification for the customer.
"How service is delivered will be a differentiator," he commented.
"I think that the secret though is to be sophisticated, but also to be simple. By this I mean keep it simple for your customers. You cannot ask your customers, for example, to buy smart glasses. Instead, you have just to try to work with them. This is particularly true in the B2C world, if things are too complicated or require additional investment, they just won't do it," he adds.
"The secret is to use very sophisticated systems in the background but have these accessible for your customers in a very simple way. There are service companies today that offer a set of questions to customers based on historical data. We know that there is a machine learning engine working in the background, but the customer will only see the very simple questions.
"For example, if you have a washing machine break, the questions could be 'is the red light is working?'' Is it blinking?' 'What sounds do you hear?' These questions are based on technicians' actual experience. This is being sophisticated but providing a very simple solution that your customers will actually work with. It will help you diagnose the fault quicker and resolve the issue faster.
"My advice is not to be overly complicated, especially for the customer for, because that will never work."
Idan's advice of keeping the solution easy to use for the customer while being sophisticated at the service provider side was further echoed in many of the follow-up interviews we conducted around this study.
One National Head of Service for an Italian Telecoms provider stated; "For us, the approach to remote service has to be about connecting to the assets where possible and also making things as simple for our customers as we can.
"Our customers are consumers; they don't want to be fixing their own devices themselves and also we cannot expect them to be technically minded as they could be anything from 18 to 80. The pandemic has made things quite hard as obviously, or customers are nervous about letting our engineers into their homes. Fortunately, our devices are connected to the internet, and many problems can be fixed remotely, which is the direction we are going in anyway.
"However, installing equipment is more of a challenge. We have introduced an element of remote support in this area and have also improved our remote triage and self-help portal on our website."
---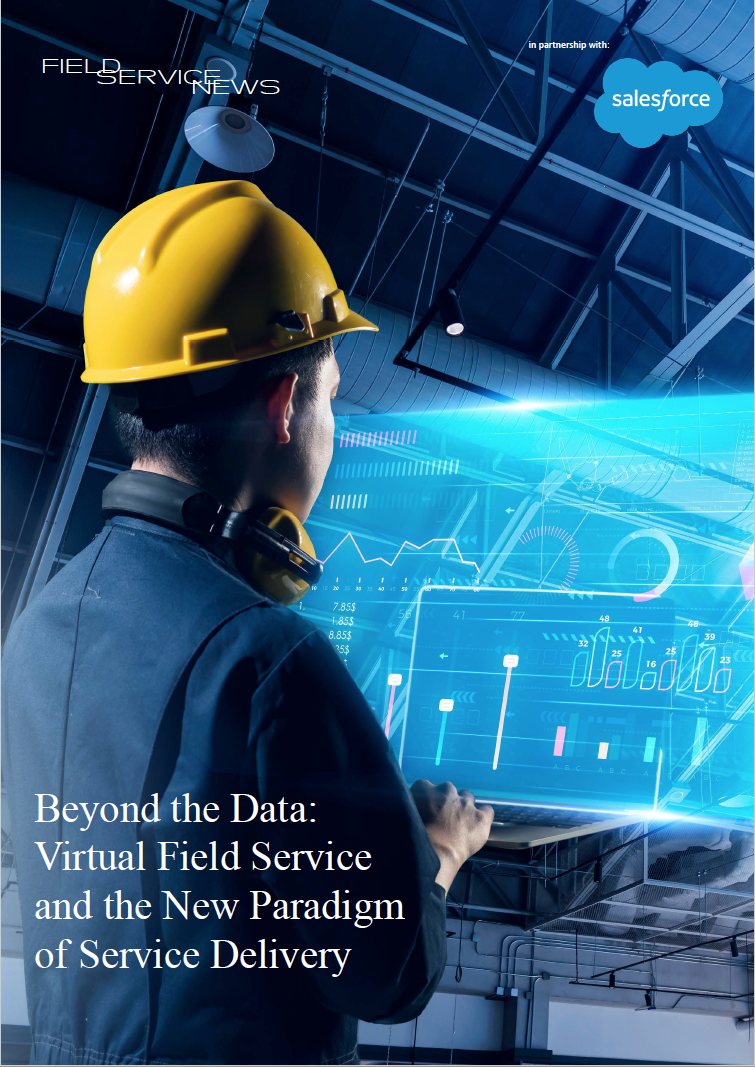 Want to know more?
FSN PRO and FSN PRO+ users can find the full paper this article is taken from in the premium resource library.