Establishing a model where we can work within a customer success framework for our customers is one challenge.
However, how do we bring our customers with us on this journey to a more advanced approach to service? Do we even want all of our customers in this model or only a select few?
"Firstly, you need to ensure that there is focus and maturity of an organisation recognising that they can take advantage of this level of sophistication," commented Chris Craggs, CEO, MCFT
"Even then, different companies, even those in the same industry sector are going to be faced with different challenges in their go to market and how does what you are offering align to their go to market at that specific point in time? It comes back to managing your customers and being closer to them, it's about mapping out their needs and getting to the point where ultimately, they view you as a strategic partner. When that is in place, then you can have start to have these types of long-term conversations."
"Something that I think is important to remember is that a particular services solution is not going to be a fit for every customer," added Kris Oldland, Editor-in-Chief
"Not every customer will want to join us on a customer success journey. Some customers will want us to offer a fully outcome-based offering. Others will just say no, we want to maintain the status quo, we want you to give us the parts that we need, and if we need an engineer, we will call you as required.
"My feeling is that we need to treat this within the model of 'do it for me', 'do it with me', or 'give me the tools so I can do it myself'," Oldland mused.
"You have to have a segmented approach and structure your service design to ensure the correct value propositions and service offerings for the different segments you want to target," added Jan van Veen, Managing Director, moreMomentum.
"One segmentation is, do they want to do it themselves? Do they want to collaborate? Or do they want to outsource it completely? But another one is also what kind of pain points are they trying to solve?
"So one client may be looking to be more sophisticated in their use of technology, another is looking at operational improvements, and yet another may be looking into integration into the whole value chain. Each is looking for different values from their service providers, which you have to recognise.
"Then you can start segmenting your offerings, but also your marketing approach. Suppose you want to send a message to the operations director and the CFO in your customer organisation. In that case, you have to have a marketing approach where you're challenging them, 'do you know that you're losing so much money?' For example. Then you must think about this segmentation in the sales approach also. You have to have a whole business system in place with this segmented approach," Van Veen asserts.
"I think this is where a lot of manufacturing companies have a lot to win if they have this kind of marketing approach in their service operation."
In the next feature in this series, the group discuss why customer success is an enticing model for field service organisations, and why their customers may want to work in such a methodology.
Want to know more and can't wait? FSN subscribers can access the full Executive Briefing Report from this session via the button at the top of this article.
---
This edition of the Field Service ThinkTank Sessions is sponsored by FieldAware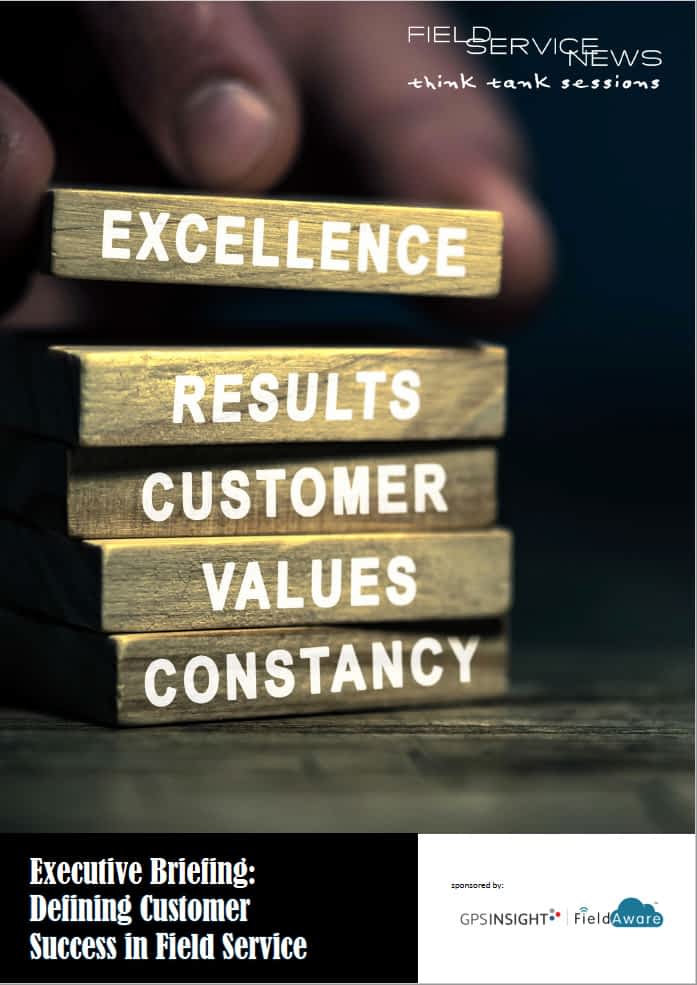 Data usage note: By accessing this content you consent to the contact details submitted when you registered as a subscriber to fieldservicenews.com to be shared with the listed sponsor of this premium content FieldAware/GPS Insight who may contact you for legitimate business reasons to discuss the content of this briefing report.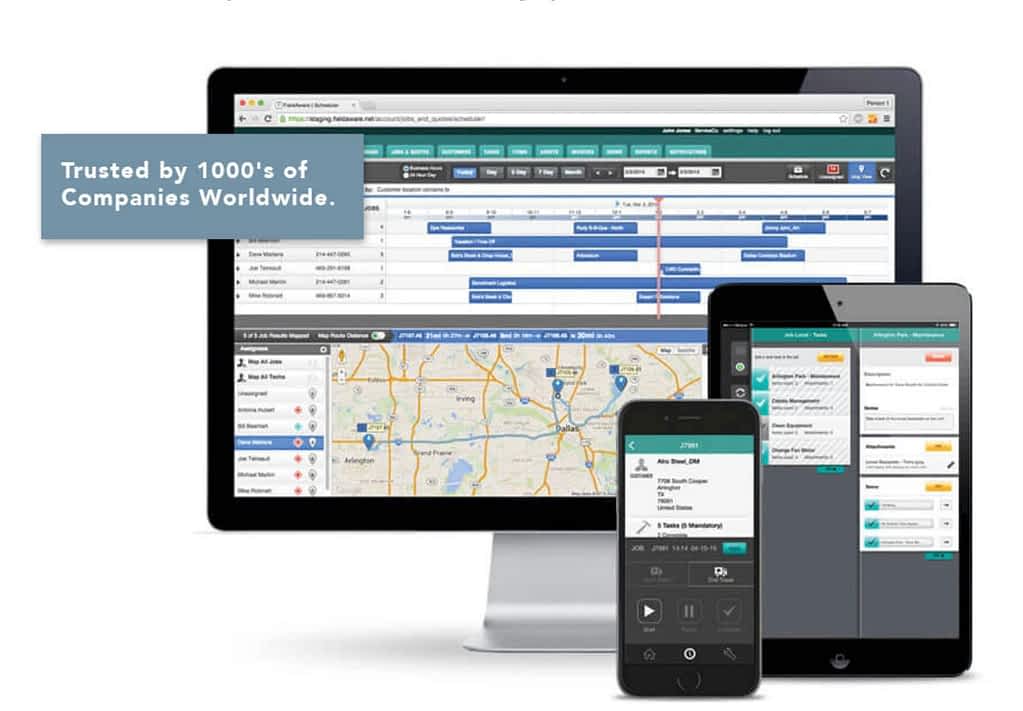 See FieldAware in action by requesting your demo now.
FieldAware is a top-rated mobile field service management software that lets you easily schedule and dispatch field workers, assign jobs, invoice customers and more.