Will the major outcome of the pandemic ultimately be the death of field service? With such a significant catalyst driving remote-service adoption, should we now be thinking of how we remove all on-site service delivery except in those situations that are absolutely necessary?
Or is there a more balanced path ahead of us that takes the best of remote and on-site service delivery?
Having undertaken an extensive research project with FieldAware in the latter months of 2020 we released a ground-breaking report that identified the emerging trends of the new normal. Having assessed the sectors opinions at the time we then returned to interview a selection of the respondents to go Beyond the Data and leverage deeper insight.
vThe following article is an excerpt from a report based upon those interviews as well as our exclusive debrief session. 
As we've touched on so far in this Beyond the Data report, while the study unearthed many key insights, three undeniable trends were revealed.
Firstly, remote service has become a mainstream approach for delivering service for the first time ever, with the pandemic having shifted it from fringe approach to commonplace almost overnight.
The second trend we have seen emerge across recent years within our sector is adopting a more customer-centric perspective. This aligns with the growing move towards servitization and has been further re-enforced by the pandemic. The study shows true partnerships have flourished as service companies and their customers focused on co-creating new solutions to overcome the unprecedented challenges of service delivery during lockdown.
Thirdly, the focus on service excellence as a key differentiator between competing organizations has not been diminished by the pandemic and is set to continue to be part of our sector's fabric well beyond recovery.
This brings up some interesting considerations. In one way, the field service sector is set to go through a seismic change as the fundamental mechanisms of how we approach service delivery are on the verge of being thoroughly redefined. Yet simultaneously, we see deeper entrenchment of the core values of what service excellence means and its role in wider  business strategies.This brings up some serious questions for field service leaders to consider.
Should remote-first become the default approach? This, of course, allows service companies to react quickly. As we move towards guarantees of uptime and away from more traditional time-based SLAs, there is a considerable argument for fully embracing remote service.
However, as an industry, we've also spent a significant amount of time, quite rightly, evolving the field service engineer's role to becoming that of a true ambassador. The modern field service engineer is a genuine, trusted advisor for the customer.
Is there a danger that this is something we may lose if we step too far into a world of remote-first service delivery?
One indicator that this may be the case we saw in the initial study findings was in the responses to the question "do you think that customers will still perceive a greater value in face-to-face service engineer call the remote services in the new normal?"
48% of companies responded that they believed their customers would see greater value in face-to-face engagement compared to just 13% who felt there would be greater value in remote services.
The obvious conclusion we leant towards in our first  report was that we would begin to see a hybrid model emerge that takes the best of both remote and on-site service delivery and leverages the two alongside each other in a cohesive service portfolio.
"Many of our customers were classed essential businesses and we had to work closer than ever with them to understand a rapidly evolving situation. In that way the pandemic brought us closer than ever to our customers…"
But while the concept of a hybrid model may seem simple in theory, how challenging is implementing such a model in practice? This was a key area of discussion in our subsequent follow-up interviews.
"We absolutely see the value of a remote first approach, but equally don't want to lose the opportunity of having our engineers, who really are true subject matter experts, directly in front of the customer. They really are ambassadors for us," commented one respondent, a customer and technical services manager for a US-based manufacturer, giving a concise summary of the challenge many in our response group expressed.
"The biggest challenge I think for most service organizations is going to be around brining it all together, so remote and on-site service sit together in one portfolio that brings out the best of both worlds," added another respondent, a Service Director for a UK based third party service provider.
Indeed, the industry appears to be in a defined moment of evolution. We are transitioning from traditional methodologies to a more sophisticated approach to service that looks at solving customer problems more proactively and doing so in a holistic manner working directly alongside their customers.
"I do think we are in a state of flux as an industry," Mason explains.
"We should also bear in mind that the study was cross-industry, so there will be specific industries where remote service delivery is better suited as a primary source of resolution than it is in others. Then in other industries it is the ability to engage with the customer remotely or to triage the requirements of the fault better and to try and resolve it remotely through remote diagnostics.
"Another consideration is that with technology now available, the expert isn't necessarily sitting in the back office. Often the expert needed in any given area is likely to be a technician. Being able to allocate that remote triage job to the right expert at the right time and to enable them to connect and analyze that data remotely enables the engineer to have an important role in the remote triage component.
"Then, when they do go on-site, that engineer is the representation of the brand. As we saw in the study, this is an integral part of the value delivered to the customer, when they're performing that work. For many companies, this provides an opportunity to have the engineer re-cement the relationship and look for cross-selling and upsell opportunities, which cannot be done effectively in a remote setting remotely.
"There is definitely an element of flux within the sector currently as we see this evolve. I do think though that such hybrid models, are something of a natural outcome of the evolution of outcomes-based support and so there are some precedents set and the technology is there ready to support it."
---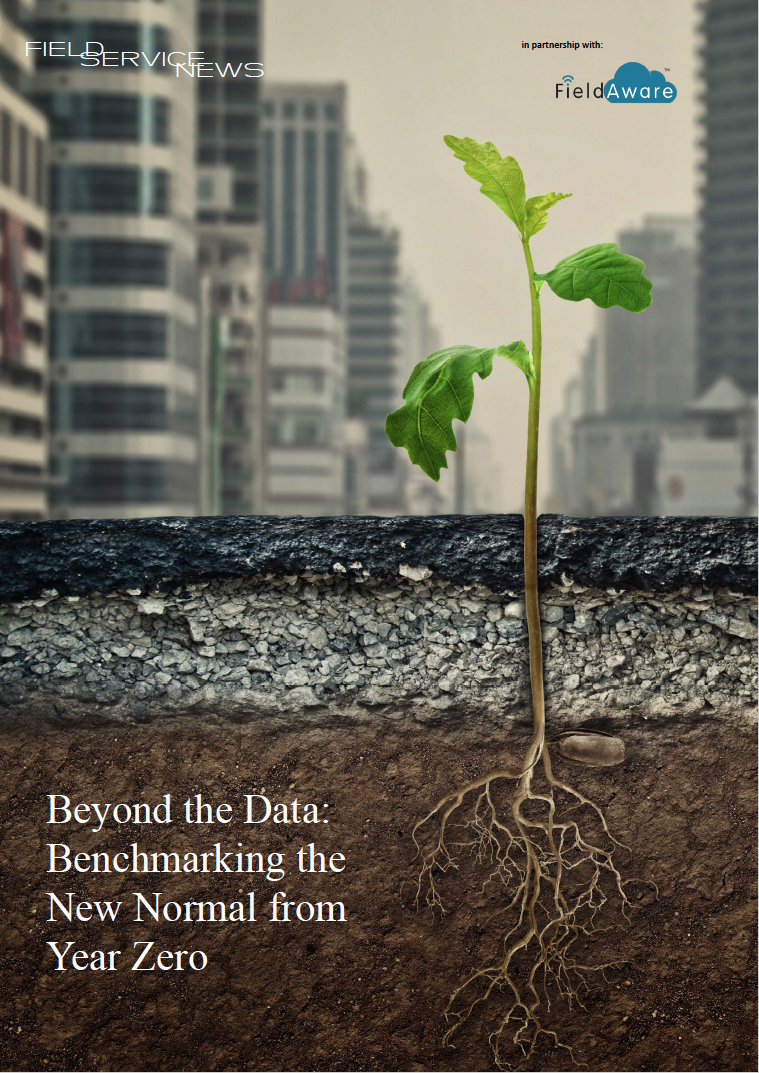 If you are a FSN PRO member you can access a 16 page report written by Field Service News, Editor-in-Chief, Kris Oldland that offers in-depth analysis of the final wave of interviews within this study now on the button below.
(Visited 5 times, 1 visits today)